28. February 2023
Canada Soccers Women's National Team lost to Japan at the SheBelieves Cup.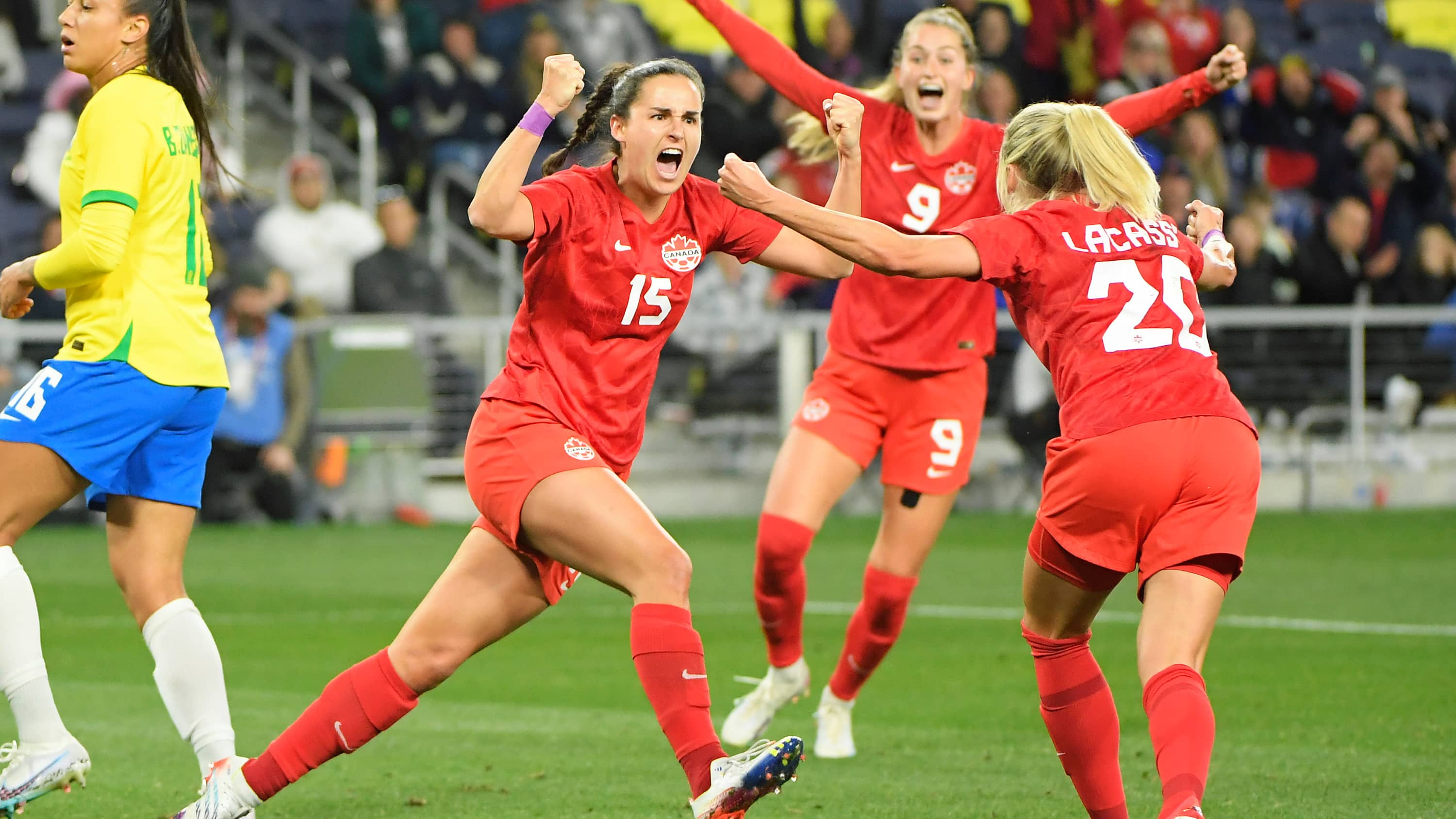 Canada Soccer Women's National Team had a tough start to their 2023 season as they wrapped up their first international window with an 0:3 loss to Japan at the SheBelieves Cup. The Canadian team put up a good fight against the reigning champions, but were ultimately unable to secure a win.
This defeat has served as an important learning experience for the Canadian players and staff, and they will be looking to build on this result in the upcoming matches. Canada Soccer Women's National Team has had a rollercoaster ride in the SheBelieves Cup. After suffering an 0:2 loss to USA on Thursday 16 February, they went on to win 2:0 against Brazil on Sunday 19 February.
However, their luck ran out in the third match where they lost 0:3 to Japan. Canada Soccer Women recently participated in the SheBelieves Cup tournament and faced Japan in the final match. Despite their best efforts, they ended up losing the match.
Head coach Bev Priestman believes that this loss can be a learning experience for her team. She said, "It was a tough day at the office and there will be some learnings, but I don't mind losing as long as we learn from that."
The Canadian Women's Soccer team will face France in their next international match as part of the SheBelieves Cup on Tuesday 11 April at the stade Marie-Marvingt du Mans. This is a great opportunity for Canada to prove their strength against one of the top teams in women's soccer, such as France and Japan. It will be an exciting game and one that could possibly lead to a victory for Canada.
The Latest